When it comes to marketing your small business, content is the king.
The more content you have on your website, the more reach you are going to get.
In the end, it's all about providing proper value to your audience and customers.
No doubt, there are hundreds of content marketing strategies out there but how one can do effective content marketing for small businesses?
We are going to see how you can level up your content game.
Whether it's text content, graphics, video, or audio.
We will cover all of them.
Blog Articles
Let's begin with blog articles.
One of the best ways a small business can do content marketing is by blog articles.
There are millions of blogs out there.
So, your job is to be unique and rank better
To do that, you will need to do your research.
You will need to find keywords that have low competition and more views.
Here are some of the techniques that you should implement if you want to effective content marketing for small business.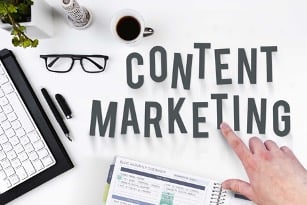 Target long-tail and buying keywords
The next thing you need to do is target the long-tail keywords.
Let's say, you own a store that sells dog food in Philadelphia, PA.
Instead of targeting "Dogfood", you need to target "Chicken Flavored dog food" or similar terms.
The one who is searching for dog food would probably be looking for information.
However, the one who searches "Chicken favorited dog food" has a good chance of buying it.
But wait a minute, it has a good chance.
What if you want to make it better?
For that, you need to target the buying keywords.
Buying keywords are something that goes with the buyer intent.
If the keyword has one of the following terms in it, then it's a buying intended keyword.
Buy X product
Affordable
Pricing
Online
These are the buying keywords (translational keywords).
Taking the same example further.
If you target the people who are searching for "Buy chicken flavored dog food", it has maximum chances of converting.
Therefore, you need to target the long tail and transactional keywords.
Be Local
Your next job is to target the local audience with it.
If you are selling to a particular city or a country, you can write articles about your city.
Let's say, you have a digital marketing agency in Philadelphia, you can write about "Best Digital Marketing Agency in Philadelphia, PA".
In this way, people in your current city are more likely to find you.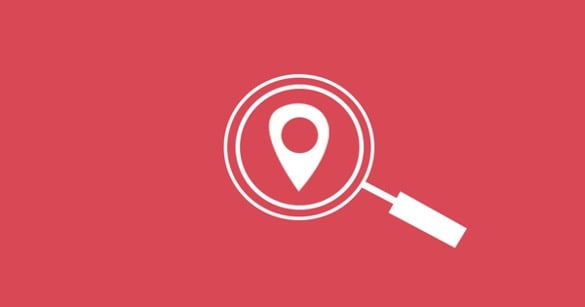 The same can be done with all the topics.
Taking the previous example again, you can write about "Where to buy dog food in Philadelphia, PA".
Here, your main keyword can be "buy dog food in Philadelphia, PA".
In this way, you can easily rank for the local search terms.
Once you start ranking for local search terms, things are going to get a little easier and you will make more sales.
Write long blog posts
It is no secret everybody knows.
If you write a long-form article, it will do better.
Instead of writing 5 different articles about which dog food is safe, you can combine all and make one big blog post about it.
The other way will be to include more information about it.
Let's say, you are writing an article about the best dog harnesses.
Instead of just listing out the products, you can also talk about how you can use it easily.
Talk about the advantages, disadvantages, and similar things.
It will give more information to the users and search engines will also prefer long-form articles.
Further, one thing that you need to keep in mind is that you need to insert all the keywords here.
For example, if you are writing an article about "Dog health checkup", it should include all the things that users are searching for.
Research some questions and try to answer all of them in detail.
Update your old articles
One biggest mistake that people make in blogging is that they don't update the old posts.
If you are looking for effective content marketing for small business, you need to update the old articles.
Once a month, you need to have a look at all the old articles and update them with new information.
Delete the articles that don't make sense now.
There will be many articles which are no longer useful for the audience.
You need to delete them to completely update them to the new one.
In this way, the old pages will also start ranking and you will get some better results.
Use infographics
Infographics have a lot of fuss a couple of months back.
Now, it isn't that popular but it doesn't mean that people are not loving it.
There are still many people out there who love infographics.
You can try out infographics to see how people respond.
Depending on your business niche, it could work or not.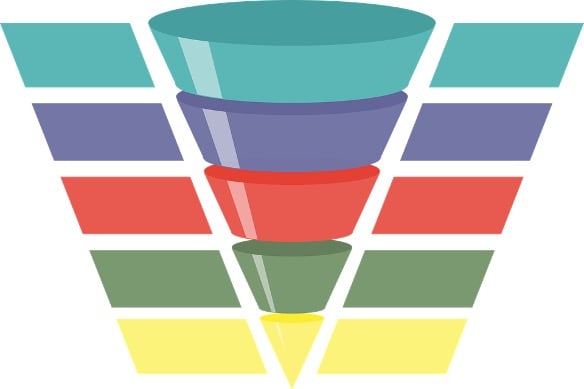 However, it is worth trying.
Even if people don't like it much, you can surely get the backlinks with the help of infographics.
Keep updating
Well, the most important thing that you should do with your blog is to update it.
Most of the small businesses fail with content as they are not updating their blog.
You need to update your blog regularly.
You need to update the old articles, add some new ones, reply to some content, and update the software of the blog.
In this way, Google will rank your blog and you get the visitors for free.
Google likes blogs that are frequently updated.
So, you can update it to rank well.
Further, you can also try changing some of the headlines if it isn't working.
Social Media Content is the new Content Marketing
Most people think the only place where you can post and publish the content is their blog posts.
However, that's not the case at all.
You can publish graphics and text content on social media for rankings.
The biggest mistake that small businesses make in social media is that they only post photos that are the ads.
You can't just advertise your product in every single post.
Instead, what you need to do is provide value to the users.
No one is going to engage with your posts if you post about the same old pics.
The thing is that you will need to update relevant content that suits your audience and provides them value.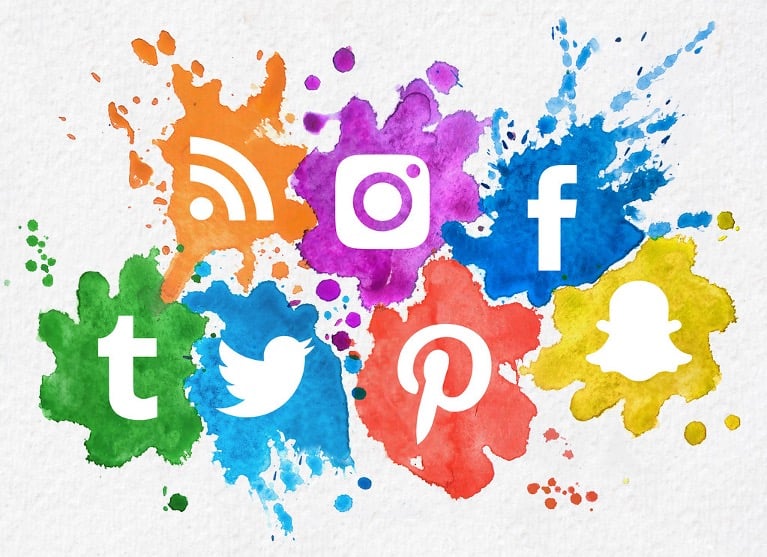 Be creative with social media
The thing with social media is that you need to be creative.
It's not all about the graphics.
You will need to make sure that you post the right content.
Talking the same example again, if you have a store about dog food, you can also post about how to train your dog.
You can create a video or post about how you can train your dog to play a game with you.
Give out all the information and then you can suggest your audience to give a treat to your dog.
This is the place where you can be creative.
You can advertise your product here.
Just say that you can give them "X FOOD" as a treat to your dog.
Here, X food can be one of the dog foods that you sell in your store.
You can post many different things in a similar manner that works for you.
Engagement
Do you know why people follow brands in social media?
Because they can interact with them.
If you don't engage with your audience in your social media accounts, you are losing a lot of your customers.
Post polls, Question answers, and engage with them.
The main goal here is to make sure that you are connecting with them.
You can also reply to the messages and comments.
In this way, you will create a brand presence around the social media account.
Choose the right platforms
There are many social media platforms out there.
You need to select the one that is most useful and works the best.
Depending on your business type, you can go with different social media platforms.
If you are providing professional services, LinkedIn would be the best option.
In the same way, if you are in the fashion industry, LinkedIn won't work for you but Instagram and Pinterest will.
So, you need to select the right platforms.
You can select 2 to 3 platforms and stay active there. Facebook, Instagram, and Twitter are the recommended platforms.
You can surely join other networks depending on the industry you are in.
Video Marketing
The third type of advertising you can go for is video marketing.
Video content is booming day by day.
People are consuming more videos every single day.
There are more than 5 billion videos watched per day on YouTube.
YouTube alone gets you enough views and exposure for your brand.
The only disadvantage here is that you will have to create videos.
You can hire someone to do it for you if you don't want to do it by yourself.
Either of them works best.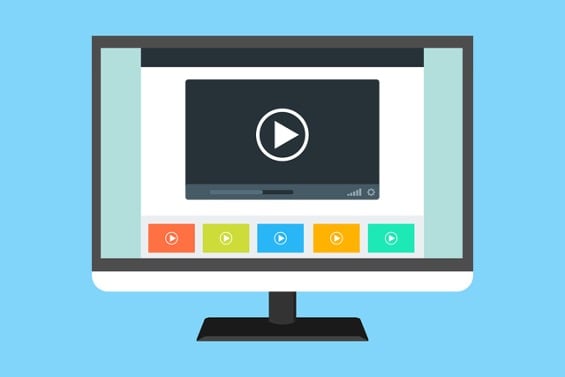 Experts say that you should treat YouTube as a search engine.
People are searching for content every single day on YouTube.
So, just like you do it with blogs, you can also create content on Youtube.
To do effective content marketing on Youtube, you need to keep in mind the following things:
Make sure your title is short and to the point. You can also do the keyword research here
Add relevant tags. You can use tools like TubeBuddy to find the tags from your competitor
Your next job is to create a dashing thumbnail. Gone are the days when a normal/regular thumbnail was working. Now, you need to spend some time here and create some best thumbnails.
Add proper description below each of the videos.
You can apply the same keyword research technique as you do in the blog.
No doubt, YouTube is going to cost you more as compared to any others.
Creating a video is not a piece of cake.
You will have to invest your time as well as money if you want to do it.
As the results are quite good, you can surely spend some money here.
It's worth it and you can do some effective content marketing for small businesses.
Start a Podcast
The future is voice.
The best way to get your voice out is by a podcast.
Podcasts are the new way to market your business easily.
Whether you are running a digital marketing company or you are into the education industry, podcasts are the most effective content marketing for small businesses.
You can start your podcast where you can share content and value.
Podcast won't be possible for all the businesses as most of the audience doesn't have stuff that can be shared regularly.
However, if it is possible to do a podcast for your small business, you should surely start one.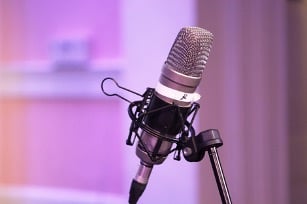 The other easy way will be to be on other people's podcasts.
Now, there are many podcast and you can easily find out many podcasts that are popular in your industry.
You can approach them and they will most probably agree to collaborate.
You can do a podcast together.
With this, you can attract their audience.
Conclusion
To conclude, this was all about how you can do effective content marketing for small businesses.
You can try out all the methods to see which one works the best.
All the businesses can surely implement first and second one–that is blog content and social media.
You can decide whether you want to do a video or not.
Podcasts are only applicable to some of the businesses.
You can surely try it out.
In the same way, you can try out different experiments to see what is working.
In the end, it is always about providing more value to your audience.
If you want help with marketing, you can contact our digital marketing agency and we will help you out in marketing your business.